Quiz: Does Your Hair Color Match Your Personality?
Just because you were born with it doesn't mean you have to live with it. Answer these questions to see which color your hair should be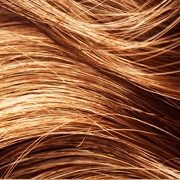 Your Results
You should be a REDHEAD!


If you're not a redhead already:

Consult a colorist to see which red tones are the most flattering for you, unless you're naturally a light brunette. If so, Robinson says you have a lot of flexibility when it comes to changing your hair color -- including going red with an at-home hair color. Women with all other shades should see a professional.

Hagiwara gives the following basic guidelines to choosing a right shade of red for you:
• If your skin tone has a lot of pink in it: Go with the orangey, brighter reds to show off your complexion.
• If your skin tone has a lot of yellow in it: Deeper auburn colors tend to compliment your complexion the best.
• If your skin tone is dark: You can go for richer shades like a chestnut red, as it complements the warmth in your complexion while looking natural.

If you are already a redhead:

Congrats, you're one of the lucky ones who already has the hair color that matches your personality. If you're not a natural redhead, color preservation should be a priority. Redheads need to be especially conscious of over-washing their hair because red dye fades the fastest out of all the colors. Be sure to use sulfate-free shampoos to keep your color vibrant; Hagiwara's favorites are from the salon-exclusive line Je Veux, which contain minerals and oils from the Dead Sea. For a more budget friendly alternative, she also recommends L'Oreal Paris EverPure Shampoo, $6.99, and Conditioner, $6.99.
Rate this story|Avg member rating: 8