Health & beauty  |  SPONSORED
Your Sleeveless Season Prep Plan
Read on to see six easy ways you can be sure your limbs will be ready for spring -- no matter how teeny the tank top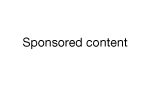 Tone up
Obviously the best way to get gorgeous arms is to work out regularly. Sure, there's always your standard pushups, pull ups, and dips,
or
you could try this move for immediate results:
Do 15 to 20 repetitions each, two to three times minimum.
1.
Get in a pushup position.
2.
Extend your right arm forward as far as it will go while bringing your left knee in toward your chest. Drop down for a pushup.
3.
Return to pushup position.
4.
Repeat on the opposite side.
SEE NEXT PAGE: Glow for it
Back
to top