Hair care  |  SPONSORED
Reader Q&A: Your Questions About Color Treated Hair -- Answered!
See an expert answer your most pressing hair color questions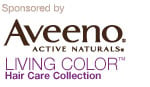 Question: "I have really dark hair and I'm considering coloring it red. What's the healthiest and most effective way to get the specific hue that I want? Should I go to a professional or buy a box at the drugstore?" -- Devran M.
Answer:
"The best way to get the right hair color is to go to a professional," Johns says explaining that "If you pick the wrong red shade you (or we) may not be able to get it out or fix it." And, when it comes to choosing the hue, he advises, "When you go red, it should be a red that appears naturally, not a red that appears on a clown or a vegetable. Look for coppery, cinnamon, strawberry and auburn reds. Avoid aubergine, cherry, orange and pumpkin hues. If it doesn't appear in [natural hair color], it won't appear natural on you."
SEE NEXT PAGE: Question: "How can you extend the life of hair color while combating dandruff? I haven't found an anti-dandruff shampoo that doesn't cause my hair to fade." -- Jessica
Back
to top