Hairstyles
6 New Haircuts for Long Hair

Sick of your hairstylist offering "long layers" as the only option for your "I love my long hair" hair? These are the best long haircuts that are happening now
I've had long hair envy for a long time. (I blame Gisele, perfect human specimen that she is.) But getting my own hair to grow longer than mid-back just isn't a possibility. Vitamins, scalp treatments, avoiding even trims -- all futile.

Which is why I literally jumped up and down when hairstylists started telling me that the super-long hair trend is O-V-E-R. Instead, they universally declared that the best long haircuts range from clavicle-length to mid-back.

Skip ahead to see the best long haircuts.

And here's the best part: Not once did they utter the phrase "long layers," which has essentially been the only option for long hair up until now.

"Finally, there are so many interesting ways to wear your hair long," says Sebastian Professional Lead Stylist Design Team Member Janine Jarman. "And I'm so happy that too-long hair is going away." There are new trends in long hair -- and the best long haircuts are fresh and even more flattering.

So if you're ready for a change, but you're not quite convinced a pixie or a bob is for you, try one of these. They're the best long haircuts that are happening now -- at a length that anyone -- even me -- can achieve.

SEE NEXT PAGE: The Haircut: Mid-long
VIEW AS ONE PAGE
The Haircut: Mid-long
The "mid-long" cut is a straight-across, blunt haircut that falls an inch above the bra strap. This length is perfect for someone who is ready to transition away from super-long hair but doesn't want to do anything too drastic. "It's my favorite length right now," says Jarman. "It swings forward beautifully, and it falls about three inches below your collarbones." This cut will make your hair appear super healthy, and it looks cute in a ponytail. "It has a lot of bounce," she says.
The Haircut: Mid-long with side bangs
If you have a rounder face and you're worried about the heaviness of the mid-long cut, Jarman suggests adding a long side bang. It's not as much commitment as a blunt, straight-across fringe, and it will help define your face. "It should hit right about lip-length," she says. "This way you can wear it to the side or parted down the middle." Even if you try it and decide it's not for you, don't worry: "It's so easy to grow out," she says.
The Haircut: Blended texture with choppy layers
Celebrity hairstylist Sarah Potempa is having a "cool, rocker-chick moment," she says. Instead of the meticulously blended layers that have been the norm for years, she prefers choppy layers that are a little rough at the ends. This style works well with naturally wavy hair -- the more texture the better. And the length can vary from long to mid-length.
The Haircut: Blended long bangs
If you're looking to take the "blended texture" cut to the next level, Potempa suggests added blended long bangs. While blunt bangs are completely separate from the rest of your hair, these are longer on the sides so all the layers mix together. With this cut you have less flexibility with the length; it looks most modern at mid-back or shorter.
The Haircut: Collarbone-length
Jarman calls this length "comfortably short" because it's still long enough to pull back, but it comes across as a big change from long hair. So if you want maximum impact without a ton of work, give it a try. As for the technique, Jarman says to ask your stylist to cut shorter layers underneath to keep it from being too heavy. We love this look because it works with any face shape and hair type.
The Haircut: Undercut layers
If you have thick hair, underneath layers will let your hair move in a much more natural, swingy way than traditional long layers, which just look wispy. This cut works for any length hair -- from collarbone to mid-back. As for styling, Jarman says to avoid anything stick straight. "Embrace your natural wave pattern," she says. "Texture is coming back in a big way."
Make a slow transition
If you have incredibly long hair, Jarman suggests asking your stylist to cut it in stages. "If it's someone who's never cut her hair short before, I'll do it gradually," she says. "I'll take three or four inches and see how she feels before cutting more." As long as your stylist cuts straight across, you can still end up with any of the aforementioned haircuts once you choose your length.
If you know you're ready for the big chop, consider donating your hair to Pantene Beautiful Lengths, which will take hair that's eight inches or longer, or Locks of Love if you've got 10 inches to spare. Both of these charities make wigs for women and children who are battling cancer.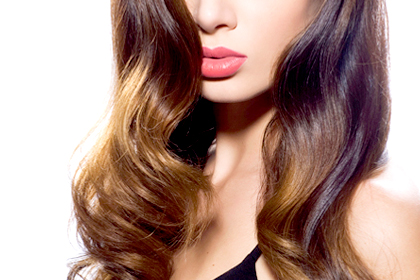 The Beauty Bucket List: 8 Hairstylists Who Should Cut Your Hair Before You Die
Now that you're ready to try one of the hottest haircuts happening right now, find out more about
the top hairstylists
who
created
these trends.
Back
to top