Body  |  SPONSORED
4 Ways to Stay Fresh This Spring
Temperatures are climbing, so we're counting down our top favorite ways to stay cool this season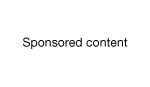 Liven Up Your Hair With Dry Shampoo
If you haven't heard of dry shampoo before, you'll thank us later. This ingenious product is perfect for when you don't have time to shower. Instead of pulling your hair back into a greasy ponytail, simply spritz dry shampoo on your roots and it will instantly make it look like you have freshly washed hair.
Just make sure you hold the can 6 to 8 inches away and focus on the scalp and roots when spraying. You don't want to get too much on the length of your hair, because that will dry it out. And always use your fingers or a brush to work the product in, especially if you have dark hair, otherwise you might end up with a gray-ish cast on your hair.
And if you're worried about your hair sticking to your neck on a warm day, stash a few hair elastics and bobby pins in your bag. That way you can do a quick top knot, fishtail, or braid on the fly.
SEE NEXT PAGE: Battle Shine with Blotting Papers
Back
to top