Fashion
Are You Committing These Fashion Crimes at Work?
George Kotsiopoulos shares his top tips for looking stylish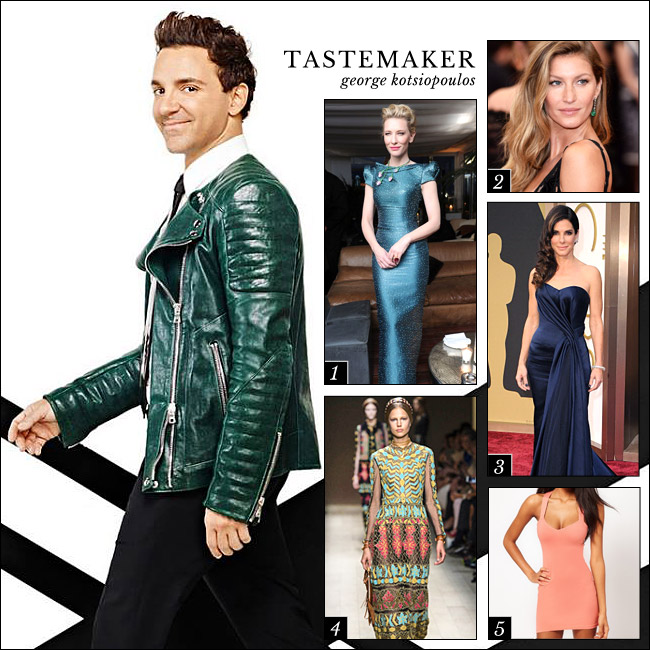 If you watch E! Entertainment Television's "Fashion Police," then you're familiar with George Kotsiopoulos. While Joan Rivers provides the snarky commentary, Kotsiopoulos delivers the actual fashion expertise. (He has a long resume as a magazine fashion editor and celebrity stylist.)
Recently, he teamed up with
Face the World
, a national program aimed at teaching college graduates to create online identities that will help them secure real-world jobs. "These days, your online reputation is the 'new' resume," says Kotsiopoulos. "According to LinkedIn, your profile is 11 times more likely to be viewed if a photo is included." And you shouldn't be wearing a cropped top and neon eye makeup in that picture.
When we sat down with the stylist, we asked him for workplace fashion and beauty advice as well his favorite recent red carpet moments -- we couldn't resist. Kotsiopoulos thinks you should always be prepared to transition your look from day to night. He suggests having a great pair of heels and a clutch at the ready and a fun lip color in your purse at all times. (
CoverGirl LipPerfection Jumbo Gloss Balm
, $8.99, is one of his favorites.) He assures us that you don't have to give up your personal style even if you work in a conservative office -- you just have to do it the right way. And there's plenty of inspiration to be found on the red carpet.
1) TB:
What's your favorite recent red carpet look?
GK:
Cate Blanchett wore a stunning Armani Privé short-sleeved silk jacquard organza long dress to the Chopard Party at the Cannes Film Festival. The tailoring was impeccable and was within a centimeter of her body. The color was spectacular with her eyes. It was perfect movie star glamour.
2) TB:
How about a red carpet hair and makeup look?
GK:
I loved Gisele Bundchen's look at the Met Gala this year. Her hair and makeup were so fresh and natural. With her minimal makeup look, you could really see her glowing, beautiful skin. Her hair was a soft, classic curl. She glammed up the look for the red carpet, but it could easily be transformed for an everyday office look.
3) TB:
Who should women look to as style icons?
GK:
Depending on your style, I would say women should take inspiration for their professional looks from Allison Williams, Angelina Jolie and Sandra Bullock. These women exemplify classic yet fashion-forward looks. They know how to dress appropriately for all occasions and know how to highlight their best features, letting us see just the right amount of skin.
4) TB:
What's your favorite fashion trend for summer?
GK:
A big fashion trend we are seeing for summer is international influences: exotic prints, Hawaiian and tribal. Style stars are taking inspiration from their travels and it's a great way to add personality to your wardrobe.
5) TB:
What's a trend you wish would die?
GK:
I must say, I'm over the bandage mini dresses. They are inevitably too tight and too short. They had their moment but it's time to retire them.