Fashion
Rihanna Shows Off Her Christmas Bounty Via Instagram
If only we had friends like Rihanna's, we'd be a lot more excited to see what's under the tree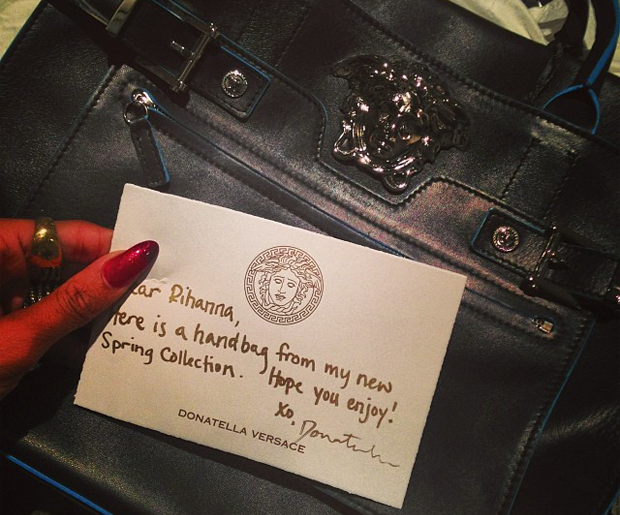 Tough life she's got, that Rihanna. Between making millions of dollars each year, a cadre of famous friends, international travel at her disposal, a killer bod, and,
oh
, being one of the most talented singers and performers of our generation, I'd say girlfriend has it made.
That said, can we really blame her for taking to Instagram to show off the assorted goods and handwritten letters she's been sent for the holidays by all her closest designer pals? RiRi is not known for being shy, especially when it comes to style, and heck, if Donatella Versace personally shipped
us
a brand-new spring collection Versace bag for Christmas, we can think of more than one form of social media we'd jump at the chance to share it on.
RELATED: Rihanna's MAC Collection
In fact, we kind of give Rihanna props for just posting her bounty on Instagram instead of, you know, actually shouting it from actual rooftops. We know we would. [
Telegraph
]