Health & beauty
You Won't Photoshop Nicki Minaj and Get Away With It
The rapper calls out ESPN mag for the unholy things they've done to her head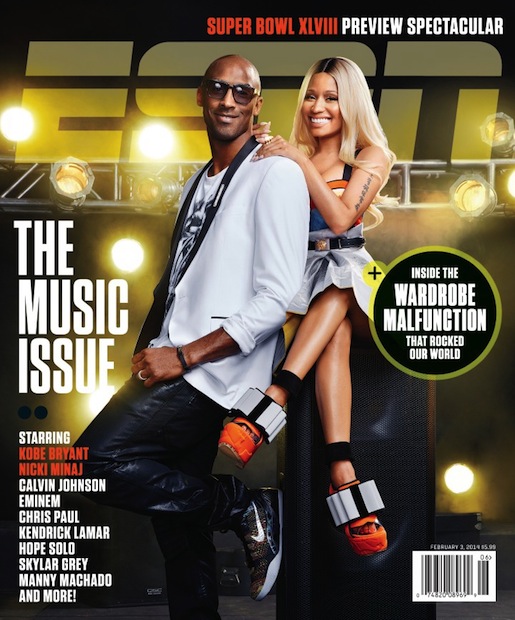 Bloggers and backseat critics alike are outspoken in their case against the rampant use of Photoshop to alter and perfect women's appearances -- like, "coughing up
$10,000 for unretouched photos of Lena Dunham's Vogue shoot
" outspoken. For all of the constant chatter surrounding the subject, it's rare that the subject (or victim?) of the retouching actually calls out a magazine for the practice in question. (Hey, we don't blame them -- if we were appearing in a national publication, we'd hope they hit our blemishes with the Blur tool, too.) Leave it to Nicki Minaj to be the one to come forward and confirm what we already know --
duh
, that was Photoshopped.
The rapper took to Instagram on Thursday with a little evidence of "when retouching goes wrong." Minaj posted her
ESPN
"Music Issue" cover as it appeared on newsstands, then followed up with her own unedited photos from the shoot. She noted, in true Nicki fashion, "I love my personal unretouched photos where my forehead doesn't mysteriously grow in length." You tell 'em, Nicki!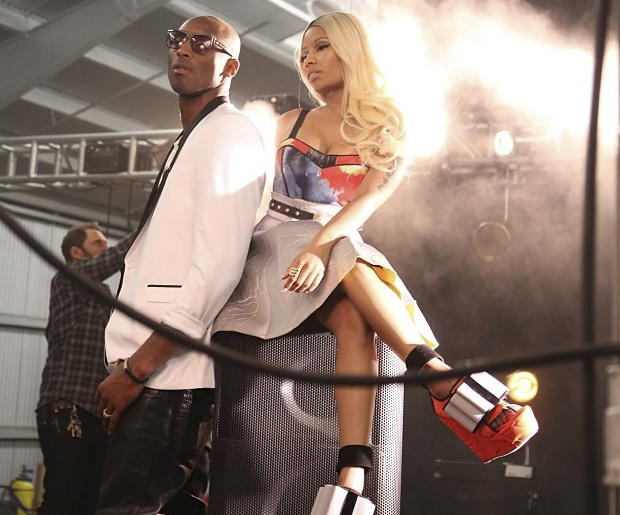 RELATED: The Evils of Photoshop Made Evident in a 37-Second Must-Watch Clip
We're all for making a few tasteful adjustments to photos, but
changing someone's head shape
? That's just uncalled for, and yet another testament to just how gratuitous this Photoshop abuse can be. [
Huffington Post
]
more stories