Makeup
Lady Gaga Shows Off Her Surreal Style In London
Gaga seems to be taking this whole ARTPOP thing pretty seriously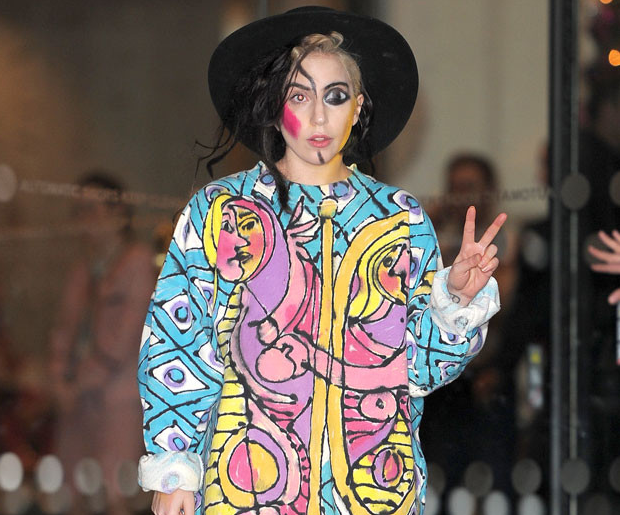 If Lady Gaga has a knack for anything, it's her unconventional beauty and fashion choices, and we're pretty convinced that this one in particular might just take the all-time cake. Gaga took her ARTPOP mission to a more literal level this past weekend during an outing in London, wearing what appears to be her take on Picasso's famous "Girl Before A Mirror" painting come to life.
Should you think Mother Monster's homage incomplete, fear not -- it's not only her outfit that got the surrealist treatment. Gaga went heavy on the black brow pencil and sported slashes of vivid color on either cheek, emphasizing her Picasso point by closing one eye to display the painted alternative.
RELATED:
Lady Gaga Goes Makeup (and Clothes) Free
We'd stand to reason that if anyone can "pull off" this wild look, it's gonna be Gaga. Just don't ask us where the head full of black dreadlocks fits in to the fine art homage. We really have no idea.