Skin care
Could Cannabis Be the Next Big Thing in Beauty?
You don't have to be a pothead to appreciate the plant's scientifically proven skincare benefits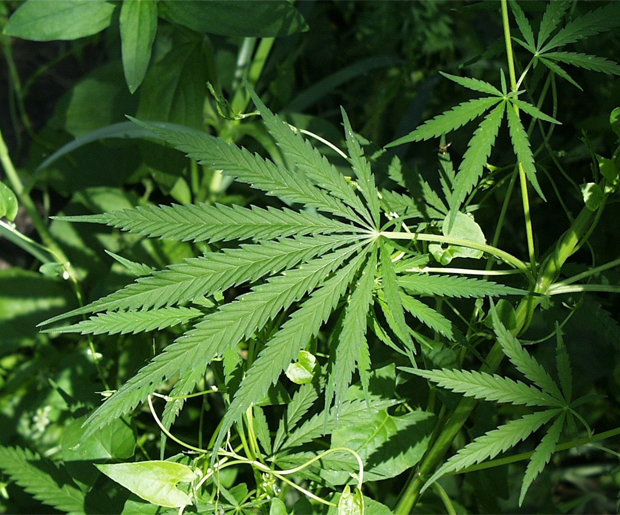 Long gone are the days of
Reefer Madness
and the concurrent idea that marijuana alone will somehow turn you into a monster or a murderer. First-world society has slowly warmed to the once-vilified drug, first with medical usage, then decriminalization... and now, it's entirely legal for recreational use in Colorado. Progress!
While updates on America's attitude toward marijuana are regularly broadcasted on the news, one less publicized use for the plant is as an ingredient in skincare. Hemp has never been forbidden from use in cosmetics -- in fact, the fatty acid-rich oil is a highly effective emollient that goes great in shampoos and conditioners.
RELATED: Wait, Pot Can Reduce Skin Cancer Risk?
Publicly-quoted company Medical Marijuana Inc. is taking cosmetic cannabis to the next level with their new anti-aging skincare line, Cannabis Beauty Defined. The brand will use super-concentrated, cannabidiol-rich hemp oil as the star ingredient in its exfoliant, cleanser, eye cream, gel masque, moisturizer, and serum. And as it happens, the use of hemp oil isn't just a stoner gimmick -- clinical research shows that cannabinoids have antioxidant properties and can also help to regulate conditions like dry, irritable skin or acne.
Whether you smoke the stuff or you're firmly against it, there's no stigma attached to using it on your skin. We're just a little curious about the fragrance of the product: the last thing we need is to go around with our faces smelling like a Phish concert. [
Huffington Post
]