Fashion
You Can Blame Kimye's Vogue Cover On Grace
Creative Director Grace Coddington takes the credit for the reality star's Vogue debut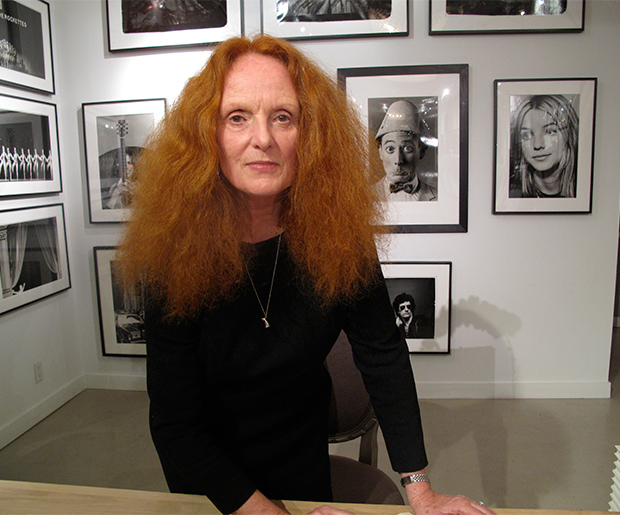 It wasn't Anna's idea.
You can blame
Vogue
Creative Director Grace Coddington for that controversial Kimye
Vogue
cover. It was
her
idea.
"There was a wedding story to be done," Coddington says of her decision to put Kim Kardashian on the cover with fiance Kanye West. "And, Anna probably had them in mind, because she had been seeing a lot of Kanye, so she said, 'Maybe we should shoot it on lookalikes.' And I thought, 'Why not just do it on the real thing? This is Vogue.' And I do think Kim Kardashian represents this moment in our culture. I'm fascinated by her, in the same way I'm fascinated by the people I see on the street or the subway." Hmm. Is that a compliment?
RELATED: Barbie Gets A Real Hair Makeover
The only disappointment? Baby North didn't join her parents on the cover. "[Kim] is very professional. And the baby [North] is very well-behaved. We did millions of pictures and she did not cry once. I got quite upset we did not have the baby on the cover." Ah well, there's always (probably) next time.
But just because Coddington loved it doesn't mean that the shoot was universally praised. There was the matter of a certain irate
Vogue
fan who sent back her cover in tiny little pieces. "I got an envelope from Texas, with the cover ripped up into little pieces inside -- but the designers all sent me flowers, so I guess they were happy." Well, that's something. [
Financial Times
]