Makeup
For the Beauty Junkie Who Has Everything: Lipstick Sculptures
Bored by the humdrum shape of your lipstick? That can be rectified ...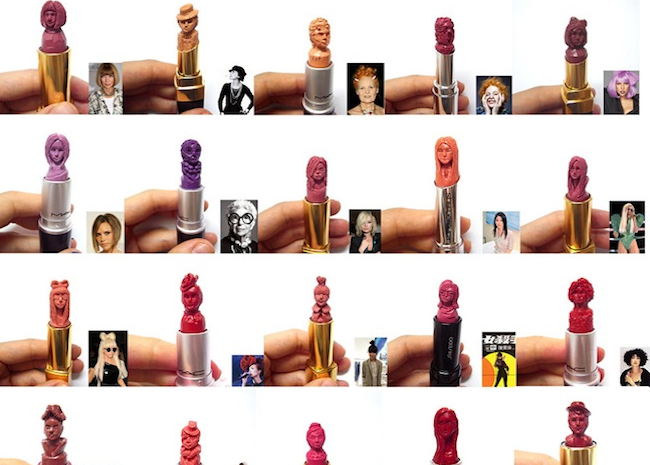 As the holidays approach, we'll surely be bombarded by more and more of these "For the Girl/Guy Who Has Everything" gift ideas but, with, what?, 58 more shopping days till 'Ho-Ho-Ho' time is really upon us, one is already a clear standout.
Customized lipstick sculpting.
QUIZ: Is Mineral Makeup Right for You?
Now, they may not have come up with the catchiest name for it (yet), but lipstick sculpting is what Hong Kong artist May Sum, via the auspices of Etsy, has cooked up for those of us who love our celebs as much as we do our lip color. And, really, could there be a better stocking stuffer for the truly beauty obsessed on your shopping list? They're like little artsy Pez dispensers for the adult set.
And, getting your
lips
hands on one is easy. You
log on
, choose your lipstick (Max Factor, Nars, MAC, Estée Lauder and YSL) and then send along an image of whomever you'd like to see carved into it. You can go with an A-lister, your Aunt Edna, a self-portrait -- whatever you'd like to see immortalized in beeswax, methylparaben, etc.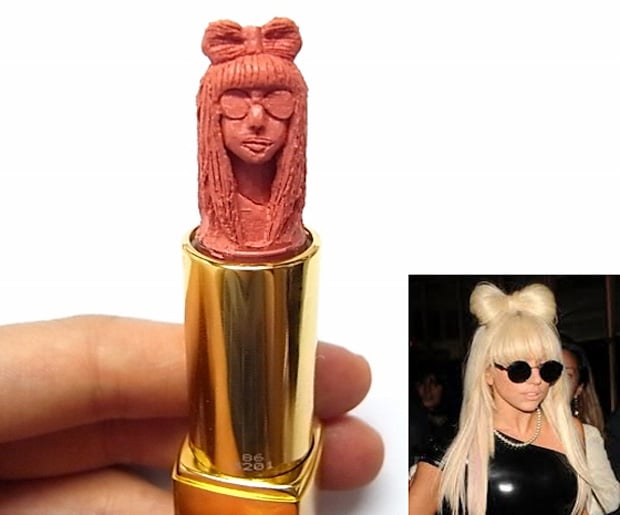 And, while she's perfectly Zen about the art of lipstick carving, Sum, has one thing she'd like all her clients to remember. "This is an art piece, so please do not twist it with force or throw it on the floor."
Words to live by, Sum. Words to live by.
READ: 12 Best Lipsticks