Posted by Dawn Davis 02/22/13 at 05:32PM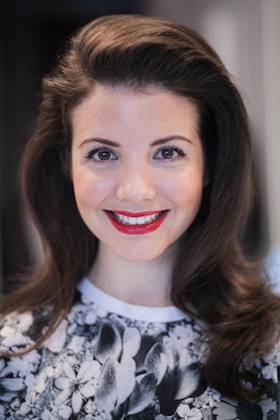 Earlier this week, I had the opportunity to hop into a salon chair and turn my hair over to Pantene celebrity hairstylist Danilo. We talked about his Oscar predictions -- and his plans for Kristen Stewart's hair, which he'll be doing on Sunday -- and then he showed me how to achieve the Old Hollywood waves that were so popular at the Golden Globes and the SAG Awards.

His tricks? More volumizing spray than I've ever used before, a head full of pin curls, and the confidence to brush it out. Miraculously, a few strokes with a Sonia Kashuk Hair Brush, $15.79, (Danilo's favorite) -- in combination with Pantene Pro-V Touchable Volume Hairspray, $3.99 -- turns big curls into silky waves.

As for the Oscars, Danilo thinks most celebs will play it safe again with pretty, classic looks. However, he's excited to see who steps outside the box. "There are so many beautiful young actresses right now -- I'm sure someone will try something different," he says. (But it doesn't sound like Stewart will be that star -- classic is different for her.)

For me, voluminous waves and a red lip are plenty different. But I'm also hoping some celebs push the envelope on Sunday.