Posted by Total Beauty 08/10/12 at 10:47AM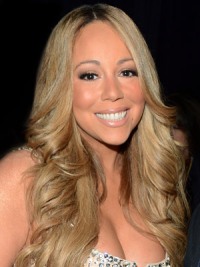 Make some room on your vanities for a few diva lacquers.
Grammy winning songstress Mariah Carey will be joining the ranks of Justin Beiber, the Kardashians, and Nicki Minaj with the launch of her very own nail polish line.
WWD reports that the new American Idol judge has just signed on for two polish collections so far. The line perfectly coincides with the release of her first album since having her twins in April 2011. The first line of lacquers will launch in January next year with eight new shades, followed by the second soon after.
As huge Mimi fans we can't wait to see what glamorous colors will result from this partnership (our guesses: sparkling purple and hot pink!).