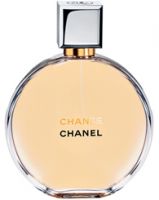 disssapointed!!!

I have been in love with the scent for a long time and fianlyy gave in to buy a bottle. As much as I loved the smell, it did not stay on! I would hve to be constantly reapplying!

Review subject

I TRIED THE ESSIE NAIL POLISH AND LOVED IT...

Best Chanel parfum ever.

This has a modern smell, but it's definitely not limited an age group which I love. Its sophisticated it's sexy without being overpowering. It's quite strong so two sprays is all I need to hold the scent in. You can wear it to work and on those special nights out. I cannot describe the smell, it's not sweet or fruity, I would have to say sophisticated and pampered. The bottle is very expensive 100+ for a 50mil bottle, but do you honestly expect anything less from Chanel?

Back
to top