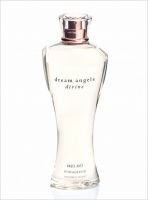 Review subject

Great for a night out, or a formal event. The scent stays true, and lasts.

Cloud Nine

This scent is amazing. It is so delicate and yummy, I don't know what i'd do without it. Not at all overpowering.

Makes me smile when I wear it!

In 2010 about 2 weeks before my wedding, I was looking for a parfume that was not overwhelming. I went to Victorias secret to look at honeymoon attire and was drawn to this scent. It was perfect. When I met my husband at the alter he could not stop smelling me lol. All throughout that day he kept telling me I smelled and looked so good. It makes me smile when I where it now bc it reminds me of that special day.

Back
to top