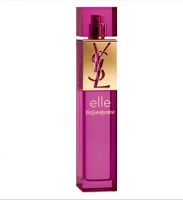 Wow! Warm, Woody Floral Wonder!

I just tried this fragrance and was immediately hooked. I love the warm, woody notes with the floral. My husband is very particular, and even he said I smelled fabulous wearing it.

Elle

A vibantly feminine, audacious fragrance that blends dazzling woody and floral notes. The hallmark of bold personality with a unique and unpredicatable lifestyle. Penoy, pink berries and patchouli.

Classy & Sophisticated

This scent is grownup girly scent that is feminine yet still independent and not too young. It is of high quality, so the price is worth it. It is classy enough to be worn by women of all ages.

Back
to top