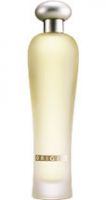 Intriguing!

I first smelled this on a colleague. When we spoke, there was a faint aura of a sexy powder. It didn't seem to be strong enough to be cologne or perfume. I finally asked her what she was wearing, and this was it. It is fresh, warm, subtle, and seductive.

Sexy

My hubby can't keep his hands off me when I'm wearing this scent. It's such a great scent, I can't live without it!

Unique perfume with character

I got an Origin Ginger box set as a birthday gift last year from my mom. I knew I was going to love the Body Scrub and the Body Cream, but I was a bit suspicious about the ginger scented perfume first. The set includes a 0.5 oz mini bottle, and has a fresher and zesty ginger scent than the scent of body scrub and cream, but this essence is also mixed with some citrusy and spicy scent. The combinat...read moreion creates warm and soft fragrance, not very overpowering. It is clean and refreshing, yet relaxing at the same time. My family members love this scent on me, and I don't easily get compliments from them but everyone, from young to old, seems to like this fragrance as much as I do. I would probably get bored if I wear this everyday, but this is definitely a nice change from other mainstream scents like floral, woody, or musky fragrance. I even got their rollerball version.

Back
to top