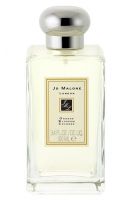 Perfection

Jo Malone never lets me down. This is a true orange blossom scent as if you leaned over and smelled the flowers off the tree. It is light and sweet and spot on. i

Smells like an entire orange grove in blossom

I grew up in a rural area surrounded by acres of orange groves. This scent smells like home to me. I can close my eyes and I'm ten again.

Jo Malone is my absolute favorite Perfume brand!

Jo Malone perfumes are my signature scents. Orange Blossom is the perfect Spring / Summer fragrance that is definitely going to be a head-turner. I have no problem paying the $110 for these fragrances. You get what you pay for. You want quality, you have to pay for it.

Back
to top