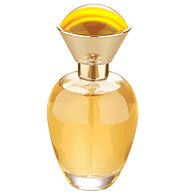 Best Avon Perfume

This (Rare Gold) perfume I got on Amazon Is the best of the bunch and I am happy to use it until the bottle is empty. It's warm because of the musk and amber but still gloriously feminine with its gardenia and jasmine in the mix. I really like it and the staying power seems pretty good, especially when layered with the lotion.

Review subject

Avon is a cheap brand and the quality is mediocre. They have a lot of perfumes smelling good but most of them do not last when applied. This one I found it to last longer and has a sweet smell but I am not crazy about it and I do not think that I would buy again.

warm, rich,

perfect, feminine, ladylike, ultra warm and rich, totally inviting! i like to wear this on hot, rainy summer days when i kno my warm, damp skin will really heat it up. you are sure to have someone ask what youre wearing with this, and it seems to develop a little different on everyone, so much so that with my first boyfriend his father once commented on how great my perfume smelled in the car, and...read more waht was it b/c he thought his wife would like it. he bought her some, only to find out it was already what she wore! so it does come out a little different on everyone, but i dont think itd ever be unpleasant, b/c its clean and sweet. it lasts forever too, especially in your hair!

Back
to top