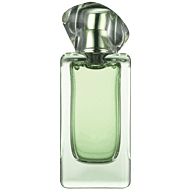 crisp green floral

this scent is so lovely and clean and fresh. it is a crisp, green floral that has some really fresh sparkly quality to it that lasts all day. it reminds me alot of Daisy, and a little of Flower. you kno, flowery with the stemmy green bits in it as well. great value at 30$, but if you speak to your avon rep youll never pay that much for it.

very nice and fresh!

so im sitting here right now smelling this perfume as i type so i can describe it accurately. when i smell it, the word that comes to mind is spring! it is very light and green and fresh and not too "perfumey" or heavy and does not give me a headache (BIG bonus!) it is kind of floral/ oriental and to me at least smells like flowers and grass. i dont reach for this one very often, i dont know why....read more.i just dont. but i still think its very nice and a clean smell. i got the body powder and i love how it is so smooth and silky i love to put it on after the shower all over and i smell so good and my skin feels so soft. i would recommend this perfume, but make i would also say make sure to smell it before purchasing because i have a feeling it is not the type that would be pleasant for everyone hope this helps :)

Spring fragrance!

So lovely and greeny spring fragrance for every day.

Back
to top