How I'll Keep My Makeup from Melting at an Outdoor Wedding

Posted 05/18/11 at 02:49PM by Audrey Fine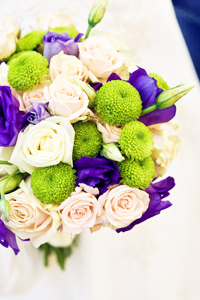 Ahh, weddings. Gotta love 'em. Well, maybe not. They
can
be kind of a pain. But since one of my best friends is (finally) tying the knot, I'm trying not to think about being stuck next to her annoying cousin Alfie for 5 hours and embrace the positive aspects instead.
The only hitch to that plan is that this is going to be an outdoor wedding...at the end of June...in Pasadena, Calif. where it's stiflingly hot on a good day. How will I keep my makeup from melting?
Luckily, I'm in frequent contact with makeup artists and I was able to ask a few questions of Fiona Stiles (who's worked with oodles of A-list beauties like Eva Mendez and Iman) and she had three super-key pieces of advice for me...
#1
: Use your facial moisturizer sparingly -- you're just going to sweat it off anyway.
#2
: Use a mattifying primer that will absorb excess moisture before applying blush. (Try
Becca Mattifying Primer
, $39.)
#3
: Apply a cream blush (like
CoverGirl & Olay Simply Ageless Sculpting Blush
, $10) to the apples of your cheeks, since creams stay put longer than powders.
Sounds simple enough, right? Phew. (Oh, I'm also going to opt for an updo because there's no better way to control frizz or flyaways. Plus, the back of my neck -- and hopefully the rest of me -- will stay oh-so-much cooler that way.)
Want more expert makeup advice? See pro Landy Dean's
answers to a bunch of TotalBeauty reader questions
.

Our Expert Guides