The 3 Summer Scents I'm Loving

Posted 05/17/11 at 03:28PM by Rebekah George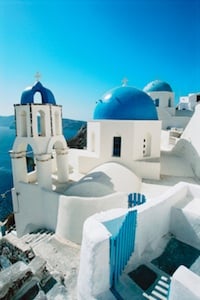 I'm a big fan of any and everything summer -- the sun, surf, sand, and especially the smell of lightweight fragrances. Summer scents are great because they make you feel light, airy and refreshed in a single spritz. Here are three I'll be spraying a lot come the solstice...
Burberry Summer for Women
, $65 -- Ever wake up to a summer morning in London? If you have, you know what I'm talking about -- fresh flowers and clean air. If you haven't, then this fragrance will help you get on the same page. This scent from the classic design house is filled with notes of pomegranate, orange, and green leaf, mixed with roses, freesia, and lily of the valley. Heavenly.
Estee Lauder Bronze Goddess Soleil, $55 (Limited edition) -- I'm a fan -- make that a
huge
fan -- of that feeling when you just get off the beach. You know, sun-kissed shoulders and relaxed from head-to-toe. This fragrance gives you that same beach-y feel. It's inspired by the Mediterranean smells of solar citrus floral, blood orange, and sweet tangerine. Truly makes you feel like you're on Mykonos (even if you're still stuck in Newark).
DKNY Women
, $55 -- As a New Yorker I spend a lot of summer days in the city. Not exactly the scent of an ocean breeze, but there is something special about the city in the summer (minus the garbage and the steamy subway). This fragrance from Donna Karan (another NYC denizen) boasts notes of citrus, chilled vodka, and daffodils and smells shaken -- not stirred -- which reminds me of a typical Manhattan evening enjoying cocktails at rooftop bar.
With summer only 5 weeks away, it's time to start thinking about getting swimsuit ready. I recently talked to several experts about how to best get
beach-body ready
. They had some pretty interesting tips...

Our Expert Guides