Reader Q&A: Is it Really So Bad to Eat After 7 PM?

Posted 04/18/11 at 02:04PM by Audrey Fine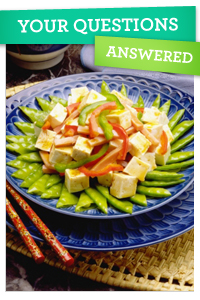 This week's reader question for celebrity fitness and lifestyle coach, Ashley Borden comes to us from the heartland. Miriam from Kansas wants to know whether
eating dinner after 7 PM really makes her gain weight
? Good news...Ashley says you can relax your timetable because, when it comes to gaining weight, it's more about "what you eat and how much you eat." And, Miriam (and the rest of y'all), Ashley has shared some of her insider knowledge on other tips that'll help keep pounds at bay. Here they are:
Tip #1: Limit your liquids to herbal tea and water
. Tempted to imbibe your vitamin C? Not a good idea. Ashley says that eating your fruit is a much smarter way to go, you get less sugar and lots of tummy-healthy fiber that way.
Tip #2: Chopsticks are your (weight) friend
. Ashley points out that, "People who use chopsticks tend to eat way less and get fuller quicker because it takes longer to eat -- they slow you down." This is one of the biggest rules of thumb when it comes to eating healthily because, think about it, if you eat too quickly your brain can't keep up and won't register that it's full in time, so you'll keep eating unnecessary calories.
Tip #3: Avoid Low-Fat Diets
. It may seem counter-intuitive but, "Fat is your friend, it will help you burn calories because it satiates you...and it quells sugar and white flour cravings," says Borden. Find good-for-you fats in avocado, olive oil and fish.
Tip #4: Move it!
Do an activity that "involves your lymphatic system," suggests Ashley. Try running, jump rope, or
rebounding
. These activities are a "good way to boost your metabolism and get rid of toxins and waste," she says. Add them to your regular workout for a calorie-burning boost.
See more
calorie-burning, fat-busting tips
. And, for even more of Ashley's inspired tips, just
watch this video about looking great while exercising
.

Our Expert Guides