If You Could Have a Beauty Gadget or Gizmo Invented in Your Honor, What Would it Be?

Posted 09/27/10 at 10:17PM by Total Beauty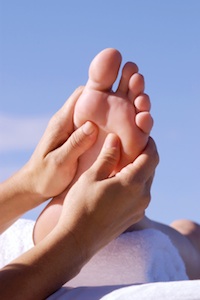 OK, I'll go first. I have two:
One: A foot massager that is like two actual hands (well, mechanical ones) attached to a base that you can place on the couch or the coffee table and place your feet in. This gadget would allow you to get a fab, life-like foot massage, sans a husband, while allowing you to totally lie back and relax.
Two: An automatic hair blow drying device. This baby would come armed with a blow dryer, round or flat brush (interchangeable), a stand and two arms. So basically it would be like a robot hairstylist. It would offer up a perfect, sleek blow dry in minutes -- minus zero effort from you.
So ... what would your dream beauty doodad be? Disney's Ariel was totally wowed by a fork when it came to cool beauty thingamabobs, so hey, whatever floats your boat. Speak up!

Our Expert Guides