Alternatives to Perfume: Smell Yummy Without Overdoing It

Posted 09/24/10 at 06:54AM by Susan Yara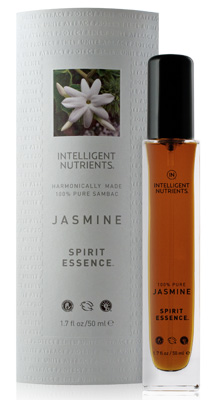 I couldn't breathe in the elevator yesterday morning. Why? Because the woman next to me was wearing
way
too much perfume. And worse, I'm pretty sure the scent was eau de Imposter (OK ... that might be harsh, but the smell annoyingly followed me through the rest of my morning).
Either way, I've decided that this woman's perfume faux pas could have very easily been mine, so instead of waiting for that moment to arrive, I thought I'd be proactive and look for a few perfume alternatives ... for daytime use. After all, I still want to smell nice, I just don't want to be a walking air freshener.
Here are the yummy-scented products I'm going to swap my real-deal perfumes for:
Fig-scented body butter
Pacifica Body Butter Tube in Mediterranean Fig
, $18: This rich body butter is great for scaly, winter skin and contains notes of sweet fig, palm, cyclamen and sandalwood -- it's a sweet scent with warm tones to it ... great for fall.
Sweet smelling hand cream
Thymes Agave Nectar Hand Cream
,$16: I apply hand cream at least five times a day, so I figure this fruity scent (with notes of agave nectar, grapefruit, guava and lemon blossom) is what I'll be reapplying most, plus the cream feels really luxurious on your hands.
Deodorant with calming properties
Lavanila Laboratories Healthy Deodorant in Vanilla Lavender
, $18: It's a little switch up from my usual deodorant, plus I like the scent combo of vanilla and lavender -- it's very calming, perfect for a busy day at work.
Jasmine oil
Intelligent Nutrients Harmonically Made Jasmine Spirit Essence
, $85: I always say that jasmine is the scent of my relationship because it reminds me of my fiance and our experiences together -- like when we visited India and woke up to the scent of fresh jasmine flowers in the morning. This oil is that exact scent.

Our Expert Guides