A Little Bit About Me ...

Posted 09/28/10 at 09:06PM by Total Beauty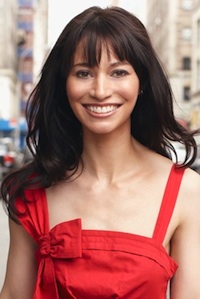 Hi! I'm Rebekah George. I'm a self-proclaimed beauty girl. Always have been and probably always will be. I just love things that help you look and feel your best -- plain and simple. That's why it's suiting I've made a living out of testing products and sharing beauty news. And, I'm thrilled about my latest project -- hosting My Beauty Life and Total Look (you don't know about this yet since it's a soon-to-launch video series here on TotalBeauty.com, but keep an eye out for it in the next couple of weeks). I'll be sharing the latest beauty scoop and 411 on products and insider secrets. But for now, I want to share a few secrets with you ... about me (hey, figured we should get to know each other a little bit better):
1. I wash my hair every three days. My boyfriend thinks it's gross. But it's the only way my hair won't dry out. Thank goodness for dry shampoo!
2. I love to workout. If I had the time, I would be at the gym seven days a week. It makes me feel good -- inside and out, and gives me (it'll work for you too) a glow like no blush or bronzer can.
3. Believe it or not, I keep my personal beauty stash to a minimum. I hate clutter (it stresses me out). So, I only keep must-haves in my medicine cabinet.
4. The ocean is my haven. Being near the water is when I feel most at peace. I'm fortunate to have grown up and to have always lived near the ocean. Hopefully, I always will.
5. If I had to choose a different career path, I would be an interior designer. Design is something I'm good at. I designed my own apartment and you'll be able to see my work when I vlog from my pad here on My Beauty Life.
Well that's it for now. I can't wait to see you here again.

Our Expert Guides