Reader Q&A: What Can I Do to Reduce Cellulite?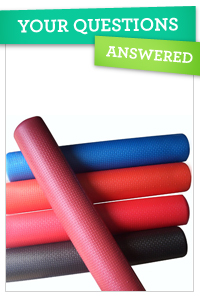 Please tell me the truth once and for all: Is there any exercise that will help reduce cellulite? -- Rachel G. For the answer to this week's reader question, we turned to Ashley Borden, a celebrity fitness and lifestyle consultant. Here's her take on reducing cellulite... "I would say there are things you can do to improve it," says Borden. "Myofascia release -- or as i call it 'rolling out'…  

Featuring:
Audrey Fine
Tags: Body, Ashley Borden, Spring
» Read the comments
Expert Q&A: Questions About Your Problem Skin -- Answered
We passed along four of your most pressing complexion questions to our resident skin guru, Dr. Derek Jones (who just happens to be an Associate Professor of Dermatology at UCLA and Founder and Medical Director of the Skin Care and Laser Physicians of Beverly Hills). Here's what he had to say... Question: I have acne prone skin, however, I am 40 so I need to know what I can use to help aging…  

Featuring:
Audrey Fine
Tags: Expert Q&A, Skin Care, Dr. Derek Jones, Spring
» Read the comments
3 Spring Beauty Trends I Can't Get Enough Of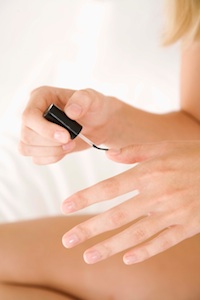 Hooray! Spring has sprung and that means it's time for a fresh start. Not only with my closet -- trading in sweaters for breezy dresses -- but also with my beauty routine. Buh-bye thick face cream, sayonara wintery hues. This season I'm pretty psyched to try these three trends. (Confession, I've already road-tested them around my apartment.) Coral craze : I love anything that reminds me of…  

Featuring:
Rebekah George
Tags: Makeup, Rebekah George, Spring
» Read the comments
Reader Q&A: What's the Best Way to Avoid Nicks and Cuts While Shaving?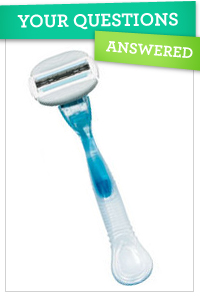 Reader question : What's the best way to avoid nicks and cuts while shaving? -- Ann B. According to Venus Scientist, Claire Girdler, there are four primary suspects that are responsible for the majority of women's shaving injuries. As she says, they are: #1: Shaving with an old, dull blade "Make sure to change your blades regularly (after every five shaves) as blunt blades are not…  

Featuring:
Claire Girdler
Tags: Body, Claire Girdler, Spring
» Read the comments
The VIP (Very Impressive Product) Pick of the Week #9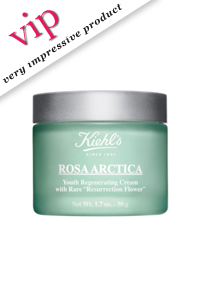 The Product : Kiehl's Rosa Arctica The Price: $60 The Promise: "Delivers energy to skin allowing cellular activity to reawaken, all while simultaneously protecting skin from future damage." The result: "Reduced lines, wrinkles, improved firmness ... restoration of hydration." The Real Deal: I was seduced initially by this cream's rare ingredient "Resurrection Flower," which can survive…  
Our Expert Guides