5 Ways to Wear Neon

Posted 03/22/12 at 10:28AM by Charli Schuler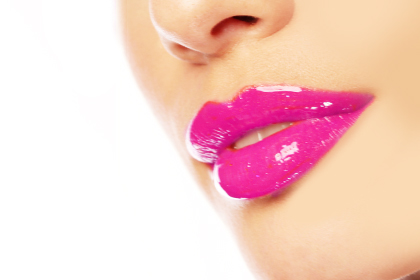 If you're like me, you've already been to the mall to eagerly try on a pair of neon jeans -- only to find that they make your behind look twice as big. (Insert dejected face here.) Well, I say screw the jeans. Bright, bold makeup is where it's at. Next to coffee and eye cream, it's one of my favorite instant pick-me-ups.
From hot pink lipstick to bright, checkerboard nails, there are so many amazing neon trends to try this season. High-voltage colors look great with neutrals, or, if you're more adventurous, pair them with other saturated shades.
See how to wear neon makeup now.
Of course, the trouble with neon makeup is that it can easily look stuck in the '80s -- or just plain unattractive -- if you go overboard. So I turned to pro makeup artists for their advice. I told them about my favorite looks and got their feedback on everything from finding the colors for your skin tone to making sure the final look is balanced. Here are my favorite ways to add an instant flash of color to your look -- and how to pull it off.

Our Expert Guides