My 3 Never-Fail Tricks for Looking Pretty When It's Hotter Than Heck

Posted 06/21/12 at 03:58PM by Audrey Fine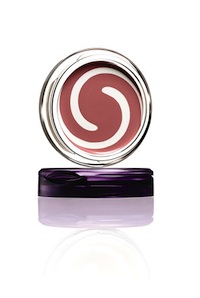 Why do people make such a big deal out of weather? It's really not that interesting. Check that. It's really supremely
boring
. It's cold, it's raining, it's hot. Whatever. Deal with it. Whining about it won't help.
But, I'll tell you one thing (ok three things) that
will help
to make you feel better when it's 98 degrees in the shade -- knowing that you look mahhhvelous. And, just how are you supposed to pull off
that
rather large feat? Why, with these handy look-pretty-when it's sweltering out tips from makeup pro Fiona Stiles of course.
#1
: Use your facial moisturizer sparingly -- you're just going to sweat it off anyway.
#2
: Use a mattifying primer that will absorb excess moisture before applying blush. (Try
Becca Mattifying Primer
, $39.)
#3
: Apply a cream blush (like
CoverGirl & Olay Simply Ageless Sculpting Blush
, $10) to the apples of your cheeks, since creams stay put longer than powders.
Sounds simple enough, right? Phew. (Oh, I'm also going to opt for an updo because there's no better way to control frizz or flyaways. Plus, the back of my neck -- and hopefully the rest of me -- will stay oh-so-much cooler that way.)
Want more expert makeup advice? See pro Landy Dean's
answers to a bunch of TotalBeauty reader questions
.

Our Expert Guides