Three Remedies for Pimples Under the Skin

Posted by Kamala on June 30, 2011 at 10:05AM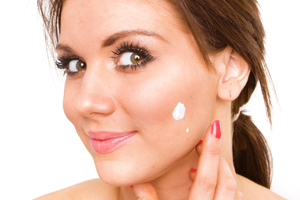 Maybe this sounds familiar: You're standing in front of the bathroom mirror, running your hands over your freshly cleaned skin. But wait, what's that bump? It's not a pimple -- yet. No, it's worse: It's a pimple under the skin. Just a taunting physical reminder that you've got a breakout headed your way.
Instead of jumping into panic mode, it's time to jump into action mode. Because by treating the pimple while it is still under your skin, you can actually prevent it from forming at all, according to the American Academy of Dermatology.
After consulting health experts and dermatologists, we've found three easy-to-follow remedies for battling those pesky pimples hiding under your skin.
Hot Water. Use warm water to dilate the pores on your skin. By opening them up, your cleanser will be able to more effectively fight the bacteria responsible. Dr. Raphael Darvish, M.D., of UCLA's David Geffen School of Medicine, offers this quick tip: Dip a washcloth in hot water then place it against the inflammation for thirty seconds. Repeat this several times. When finished, splash cold water all over your face, which will constrict the pores and prevent bacteria from getting under your skin.
Vitamin A. A vitamin a day could keep the pimples away, according to Darin Ingels, an environmental medicine and allergy specialist. Ingels says taking vitamin A orally twice a day can effectively reduce breakouts. It works by narrowing the oil glands, causing them to secrete less oil. If you're not a fan of pills and supplements, the American Academy of Dermatology recommends eating foods high in vitamin A, including pumpkin, tomatoes, carrots and citrus fruits.
Spot Treatment. Wiping a warm teabag over the infected area can help to remove excess oil and quickly reduce the severity of inflammation. Then dab some benzoyl peroxide cream on the areas where you feel a pimple forming. Benzoyl peroxide is one of the most effective topical treatments for killing pimple-causing bacteria. Try Clearasil Ultra Vanishing Acne Treatment Cream, $6.29.
The next time you find yourself stressing over a premature pimple, just remember to follow these three simple steps. You'll have that breakout under control in no time and those pimples under your skin will never see the light of day … literally.