Food That Is Good for Skin

Posted by Meghan on June 29, 2011 at 11:16AM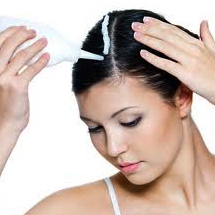 Think a perfect complexion starts with a trip to the spa? Head to the grocery store instead, says Ashley Koff, RD, celebrity dietitian and author of "Mom Energy." "A lot of us troubleshoot skin issues by reaching for topical treatments," says Koff. "But actually, what you put inside your body is what dictates how your skin looks -- and reaching for food that's good for skin can be especially helpful."
Ariel Ostad, MD, a dermatologist in New York City agrees: "Everything you eat becomes a part of not only your inner being, but the outer fabric of your body as well," he says. "The healthier the foods that you consume, the better your skin will look."
Want your one-stop shopping list for food that is good for skin? Koff and Ostad reveal their favorite ways to literally feed your face:
Fats
Of course, the experts aren't talking about Hamburger Helper and Haagen-Dazs here. Those kinds of processed, saturated fats cause inflammation in the body, which often manifests as puffy, red-ish, and even pimple-ridden skin. But good-for-you fats -- the ones loaded with healthy omega-3s and 6s that you'll find in avocados, olive oil, nuts, and flax seeds -- help decrease inflammation, and as a result, may clear up any skin issues you have. "Omega-3s and 6s are essential fatty acids that are responsible for healthy cell membranes, which not only act as barriers to harmful things but also as the passageway for nutrients and waste to cross in and out of the cell," says Dr. Ostad. "Because it is the cell membrane that also holds water in, the stronger that barrier is the better your cells can hold moisture. And that means plumper, younger looking skin."
Berries
Strawberries. Raspberries. Blueberries. If it's a berry, it's good for skin, says Olstad. Why? Berries are loaded with antioxidants, which help neutralize free radicals in the body (caused by the sun's harmful rays, the chemicals in our food, the polluted air we breathe) before they damage our skin cells. According to research published in the "Journal of Photochemistry and Photobiology," blueberries should be your berry of choice if you're looking to stave off fine lines: The anthocyanins in blueberries (they're the antioxidant-packed phytonutrients that give blueberries their deep blue color) were shown to help improve the integrity of collagen in skin -- the stuff that keeps us from looking all saggy and wrinkly.
Fermented Foods
Here's a shocker: Many of the skin issues Koff sees in her clients -- acne, redness, rashes, you name it -- can be linked to the digestive system. "If your body isn't able to excrete all of the toxins you put into your system, they can get backed up -- and that can cause congestion in the skin," she says. Fermented foods (think pickled veggies, sauerkraut, kimchi, and tempeh) are loaded with probiotics, the good bacteria that help correct digestive issues (and can help clear up skin as a result). Dr. Olstad agrees: "Anything that helps keep digestion normal, any live bacteria or enzymes, is also going to be reflected in healthy-looking skin," he says.
Sweet Potatoes
Also known as yams, this good-for-your-skin veggie is loaded with beta-carotene and vitamins A and C -- nutrients that can help retain moisture and prevent dryness, says Dr. Ostad.
Whole Grains
Selenium, a mineral most of us skimp on, is an antioxidant found in whole-grain products that has been shown to help control the cell damage that can lead to skin cancer. Filling up on whole grains may also help you avoid refined white flour and starchy foods, which spike insulin. (High insulin levels can induce inflammation and irritate your skin.)
Green Tea
This healthy alternative to your morning cup of joe is a powerhouse food that's good for skin. "Green tea has anti-inflammatory properties, and it may even help prevent or reduce the risk of skin cancer," says Dr. Ostad. In fact, a study published recently in the "Archives of Dermatology" shows that whether green tea is ingested or applied topically to skin, the antioxidant-packed sip can reduce the risk of damage from ultraviolet light (such as the burning rays of the sun), and thus reduce the risk of skin cancer. Add a squeeze of lemon to your next cup, says Koff: "It improves your body's absorption of the antioxidants that are in the green tea."
Water
You've heard it before, and we'll say it again for good reason: Good hydration plays a huge role in keeping skin looking healthy and young. Make sure you're reaching for pure, clean water (read: sodas, juices, and even soup doesn't count). "I believe our skin needs at least eight glasses of water every day," says Dr. Ostad. In addition to keeping cells hydrated, water helps cells move nutrients in and toxins out, which leaves skin looking better immediately.