How to Perfectly Diffuse Curly Hair

Posted by Kristen on February 1, 2010 at 03:47PM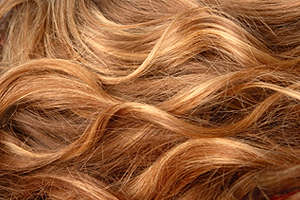 I'm going to try a little social experiment. Raise your hand if you have curly hair. Ok, got it. Now, raise your hand if your hair is curly right this very moment.
Aha! Just as I thought.
The thing with us curly girls is that most of the time we don't know how to manage our ringlets, so we either wrestle them into submission or -- I'm just guessing here since I personally never, ever, do this -- just yank 'em back into a pony tail and go about our day.
But the time has to come to embrace our God given strands and to learn to rock a totally hot, curly look … with a little help from a friend.
Meet the diffuser. You might know it as the thing that came with your blow dryer that's been sitting under your sink, but it's a crucial tool.
A diffuser works by changing your dryer's airflow from a direct stream to a more, yeah, diffused wide circle of air that helps to minimize frizz and keep curls from getting blown out of shape.
To understand how to best employ this wondrous attachment we went to curl guru, Ouidad. A world-renowned curl expert and mastermind of a line of curly-only products and salons, she walked us through each crucial step involved in achieving the perfect curly head.
Psst. You straighties can try these steps too -- guys love big, sexy hair. Just sayin' …
Step 1: Apply Leave-In Conditioner
Once you've washed and conditioned, Ouidad recommends using a spray leave-in conditioner the minute you step out of the shower. Find out why and see which specific products to try here.
Step 2: Use the "Rake and Shake" Method
Ouidad's signature method for applying product has been copycatted the world over. It's a little time consuming and requires patience and self restraint, but is well worth it. You basically divide your head into five sections and, proceeding one at a time, rake product through with your fingers. Click here to learn the rest of the method and get product recommendations.
Step 3: Add Volume
Before you begin blow drying, place duckbill clips at an angle into the roots of your hair so they gently lift the top section -- this will keep it from laying flat. See what else to do before you turn on the dryer.
Learn the rest of the steps and collect your "I know how to properly diffuse my hair" certificate -- here.