Posted by Dawn Davis on 04/11/13 at 01:06PM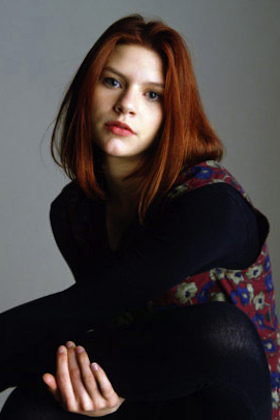 Claire Danes turns 34 tomorrow, and while I love watching her play Carrie Mathison on "Homeland," it was her role as Angela Chase on "My So-Called Life" that put her on the map.

Sure, it was a defining time for her career, but that's not what I'm talking about. It was a major moment for beauty. Every girl under the age of 20 wanted Angela's dark red hair color and blunt cut. Thin brows and berry lipstick were essential. And you didn't have to be classically beautiful to date Jordan Catalano. Those were the days.
Read More »


Posted by Dawn Davis on 04/10/13 at 10:00AM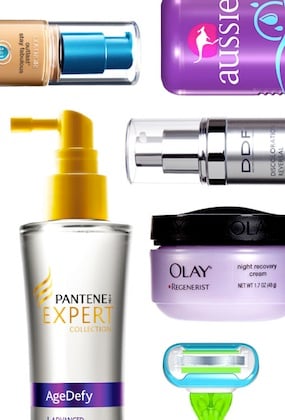 Who doesn't love a good beauty find? One that works like a dream, perks you up on down days, and gets you a ton of "you look amazing!" comments? Of course, we're all about these finds, and now we've got a whole new slew of them that'll have a permanent spot in our makeup bags and bathroom counters.

We recently announced the results of our 2013 Total Beauty Awards, and as you may have guessed, more than a few winners fit the "dream product" criteria. To help you find your new favorites, we've put together a list of P&G award winners. There are products from brands like CoverGirl, Olay, Pantene, and DDF. Check them out before your next shopping trip, and get ready to have your cart overflowing with amazing beauty buys. Don't say we didn't warn you.
Read More »


Posted by Total Beauty on 04/09/13 at 01:28PM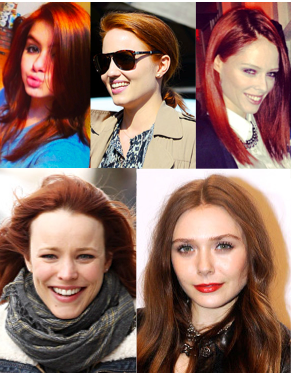 Red is in the air… And we're not surprised. With the success of red-haired stars like Jessica Chastain and Christina Hendricks, who wouldn't want to try this fiery hair color?

With so many celebs going red just in the last few weeks, here's how we imagine things went down: Ariel Winter snapped a photo of her red hair on Instagram, then Dianna Agron decided to go red and debuted her new hair color in West Hollywood. Coco Rocha spotted Agron and thought crimson hair would make a bold statement. Then, Rachel McAdams told Elizabeth Olsen that they should both try an auburn tint. Just a guess -- and we're hoping this trend continues.

We also have a list of stars we wish would go red, and Lauren Conrad is at the top. She's been a blonde for like, ever. It's about time she experiments…
See more »


Posted by Total Beauty on 04/09/13 at 11:38AM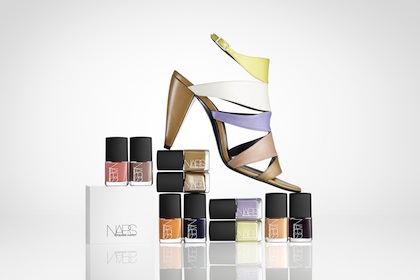 What's better than a fresh summer mani/pedi? Pairing it with a killer pair of wedge sandals to match, of course. Luckily, the latest beauty-meets-fashion collab gives us the best of both worlds this summer.

NARS has teamed up with shoe designer Pierre Hardy to create a limited edition makeup collection inspired by Hardy's punchy Summer 2013 line. Available May 1 at www.narscosmetics.com, the new collection features six nail polish duos -- each packaged in a miniature shoebox and dust bag -- and two high-voltage blush shades featuring Hardy's signature cubic print.

After taking a peek at Hardy's summer line and these poppy lacquers, we can't wait to break out our sundresses and sandals.

What do you think of the latest NARS collaboration?
See more »


Posted by Total Beauty on 04/08/13 at 03:05PM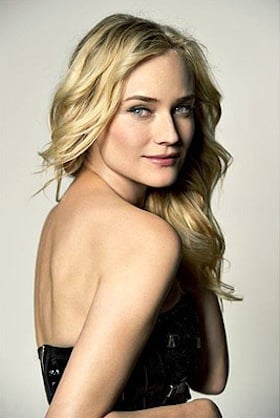 Diane Kruger will be the new face of Chanel's skin care line to be released later this year. The fashion brand selected Kruger because of her "natural elegance and beauty," and her "cosmopolitan spirit." But Kruger is no rookie when it comes to Chanel campaigns -- she first represented the brand's Allure perfume in 1996 and also appeared in ads for the Paris-Biarritz line in 2007. Source: StyleList

Swarovski will be releasing its first makeup and fragrance collection -- incorporating crystals (obviously) in both the products and the precious packaging. The Aura by Swarovski line will include fragrance, lipstick, and body shimmer. Source: POPSUGAR

New Jersey Governor Chris Christie signed a bill into law that bans children under 17 from using commercial tanning beds. This new law…
Read More »