Posted by Dawn Davis 04/10/13 at 10:00AM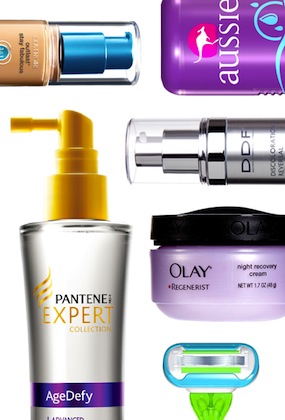 Who doesn't love a good beauty find? One that works like a dream, perks you up on down days, and gets you a ton of "you look amazing!" comments? Of course, we're all about these finds, and now we've got a whole new slew of them that'll have a permanent spot in our makeup bags and bathroom counters.

We recently announced the results of our 2013 Total Beauty Awards, and as you may have guessed, more than a few winners fit the "dream product" criteria. To help you find your new favorites, we've put together a list of P&G award winners. There are products from brands like CoverGirl, Olay, Pantene, and DDF. Check them out before your next shopping trip, and get ready to have your cart overflowing with amazing beauty buys. Don't say we didn't warn you.