Posted by Total Beauty on 03/28/13 at 02:23PM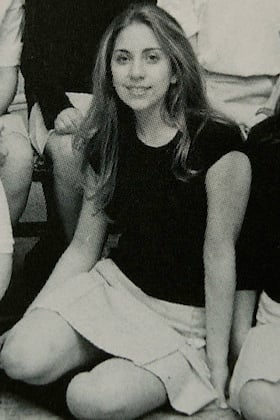 Happy 27th birthday, Lady Gaga! Here's a birthday throwback: Before she was a Fame Monster, she was just Stefani, a girl growing up on the Upper West Side of Manhattan in an Italian family.

Let's forget about the outlandish outfits (meat dress, anyone?) and appreciate Gaga au naturel -- brunette and fresh-faced in an old yearbook pic. It reminds me that Lady Gaga isn't just another pop princess -- she's a dedicated (albeit flamboyant) artist and now philanthropist (her Born This Way Foundation that focuses on youth-empowerment).
Read More »


Posted by Total Beauty on 03/27/13 at 04:22PM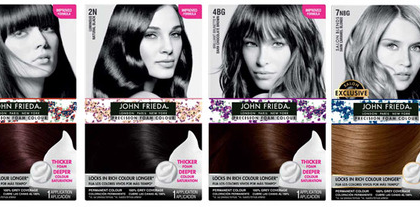 Fashion Week is long gone, but if you're still pining for runway worth hair (who isn't?) you're in luck.

John Frieda Hair Care Experts were the ones responsible for the vivid styles on Zac Posen's runway models. And the John Frieda's team wasn't simply styling backstage -- they were full-on dyeing models' hair using the brand's Precision Foam Colour line. In return for all their hard work, Posen is now lending his designs to the Precision Foam line.

Head to Target and you'll find exclusive, limited-edition Precision Foam Colour boxes featuring four prints -- handpicked by Posen himself -- to complement blonde, brunette, red and black tones. Each designer-curated box also features tips to coordinate the fashion shades of the season with each hair color as well as an exclusive…
See more »


Posted by Dawn Davis on 03/26/13 at 01:31PM
The second season of "Girls" wrapped last week, and season three will start filming any day. As if that wasn't enough to keep Allison Williams busy, she's also the face of Simple Skincare. I recently sat down with Williams to find out more about her character, Marnie, as well as her role with Simple. If you're a fan of "Girls," read on. Here are three things to look forward to next season:

1. More pigtails. "My personal favorite hairstyle was the pigtails," said Williams. (Marnie wore adorable, messy pigtails when she found out about Charlie's new job.) "They were the most like me -- the most relaxed. We'll definitely work the pigtails in again next season."

2. A haircut -- maybe. " I would cut my hair if the script called for it," said Williams. "But I haven't had short hair…
Read More »


Posted by Total Beauty on 03/25/13 at 10:36PM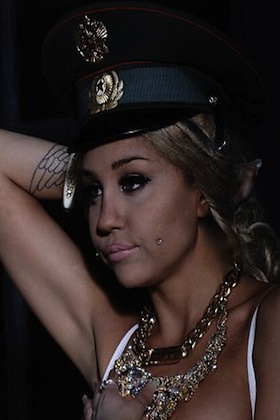 Last Sunday, Amanda Bynes tweeted a selfie of her new look (among other thoughts) with the caption "wink." From the long, matted blonde curls topped off with a red beanie, to the sparkly black eyeliner, to the claw-like nails, the former child star's makeover seems to be in desperate need of a make-under. Source: Huffington Post

Speaking of made-up stars, the Kardashians are launching a tanning line, Kardashian Sun Kissed, to reflect their "way of life, living in California," according to Kim. The line will include scrubs, self-tanners and bronzers. The sisters will join the likes of JWOWW, Snooki and Lindsay Lohan who have all debuted self-branded tanning lotions. Keeping it klassy, Kardashians. Source: Daily Makeover

As if being hilarious was his only job, Jimmy Fallon proved…
Read More »


Posted by Sarah Carrillo on 03/22/13 at 10:28AM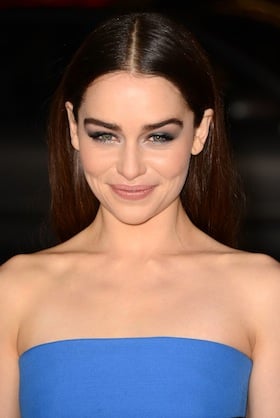 Set your DVRs and break out the popcorn because "Game of Thrones" is coming back next Sunday. The cast kicked off the new season with a premiere party on Monday, where Emilia Clarke (who plays Daenerys Targaryen -- don't feel bad if you don't recognize her without the white-blonde hair) wore this stunning smoky eye.

To get the look, follow these tips from makeup artist Dawn Broussard, who worked with Clarke for the event:

Step 1: Prep skin with Biore Acne Clearing Scrub, $6.99, to gently polish skin and give it a glow.

Step 2: Massage primer into the skin and use a tissue to remove excess product.

Step 3: Apply foundation in a circular motion using a foundation brush. Then, use a sponge to pat around the face in an upward motion to further blend the foundation.

Step 4: Apply…
Read More »