Posted by Dawn Davis on 05/13/13 at 06:55AM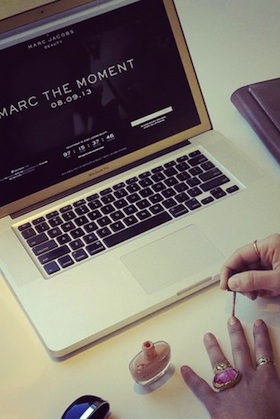 Back in February during New York Fashion Week, we found out that Marc Jacobs would be coming out with nail polish. Now, we know when: Marc your calendars for August 9th. And in addition to clear, it looks like there's a nude shade to get excited about. Source: Instagram

After almost a year in court, the Kardashians have come to an agreement about the name of their makeup line. The collection that was formerly known as Khroma has been renamed Kardashian Beauty. Easy enough. Source: WWD

You know Beyonce's H&M ads? Well, apparently the company tested two versions -- one where Bey is blonde and one where she's brunette. It turns out people like her better as a blonde. Are you surprised? Source: Racked
Read More »


Posted by Dawn Davis on 05/10/13 at 11:44AM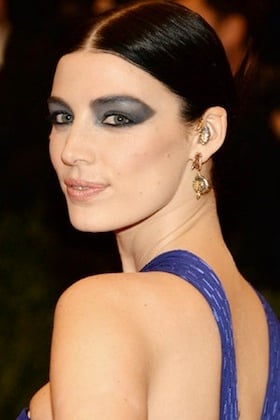 Monday night's Met Ball was a spectacle -- so much so that I'm still thinking about the red carpet looks five days later. Anne Hathaway and Nicole Richie both showed up with new hair colors (blonde and gray, respectively), and stars really pushed the envelope with the punk theme. Intense eyeliner was ubiquitous, but one eye look grabbed my attention more than the rest: Jessica Paré from "Mad Men."

Makeup artist Mai Quynh created this intense eye look using three Lancôme products: Color Design 5 Shadow & Liner Palette in Gris Fatale, Le Stylo Waterproof Eyeliner in Noir, and Hypsose Doll Lashes Mascara in So Black. The intense black liner faded into smoky charcoal shadow all the way up to the brows for a mask-like effect. The rest of her makeup was neutral, allowing the dramatic…
Read More »


Posted by Total Beauty on 05/09/13 at 02:39PM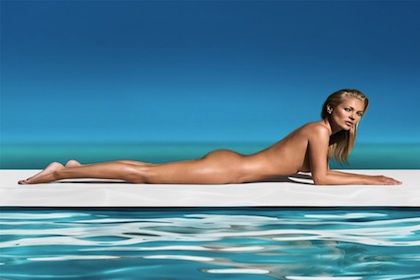 Kate Moss is clearly keeping busy this year! After being named the face of Kerastase and appearing in various fashion campaigns (Rag & Bone, Vivienne Westwood, Givenchy…), she's adding self-tan line St. Tropez to the roster -- just in time for summer.

The revealing ad campaign features a completely naked Moss, seductively lounging, while showing off a head to toe tan. Now, if that isn't enough to make you want to run out and buy a bottle of St. Tropez, nothing will!

Do you think Kate Moss is a good pick to be the new St. Tropez ambassador?
See more »


Posted by Total Beauty on 05/09/13 at 02:36PM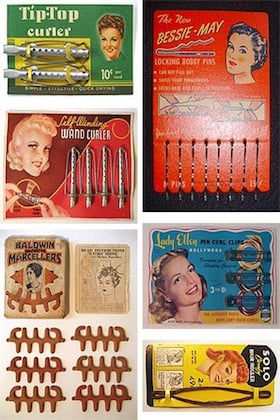 Whether it's a retro wave or a pin curl, we're loving 1920s hair. (And yes, it probably has something to do with "Gatsby" opening tomorrow.) We're equally fascinated by the intricate hair tools of the era. These women certainly took their styling seriously!

From the glamorous headshots on the packaging to the product names -- like Bessie-May locking bobby pins and Lady Ellen pin curl clips -- these tools were so much fun (if a little complicated). And they enabled you to achieve the perfect look: Marcel waves, coiffed curls, and more -- all without YouTube tutorials! It's no wonder we're captivated by Daisy Buchanan.
See more »


Posted by Total Beauty on 05/08/13 at 12:43PM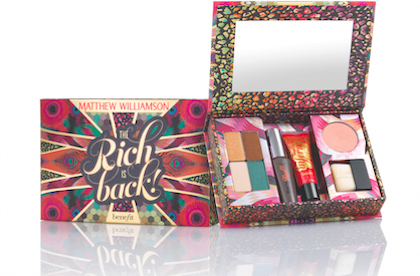 We can't wait for Benefit's Summer 2013 kit -- created in collaboration with London-based designer, Matthew Williamson. The high-octane makeup kit, called "The Rich is Back!", is inspired by the glamorous 1970s and "hedonistic discos." There's an eyeshadow palette with gold, brown and teal tones, a "gimme fever" cheek powder, a mascara, and a lip gloss in "inferno" -- a ruby red color. Williamson is a print-master -- known for his kaleidoscopic colors and bohemian spirit -- so of course the packaging is crazy gorgeous. We know what we'll be wearing for our summertime dance parties!
Read More »