Posted by Total Beauty on 04/17/13 at 10:27AM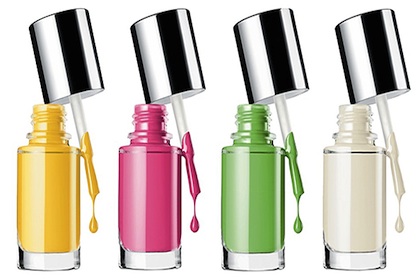 You can always count on anti-allergen brand Clinique to keep even the most sensitive-skinned gals in mind! The brand just released a new summer nail polish collection that is specially formulated for sensitive skin and it's Ophthalmologist-tested, which translates to an entire range of nail polishes that is safe for people with most allergies. The only things better than the formula are the polish names for the 9 new limited edition shades: "Hula Skirt," "Pinkini," "Splish Splash," "70 and Sunny"... is it summer yet?
See more »


Posted by Dawn Davis on 04/16/13 at 01:29PM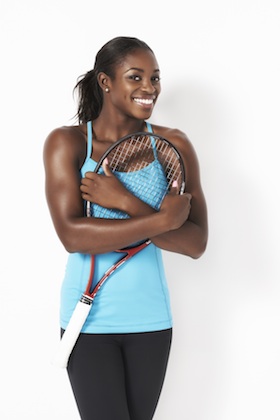 If you're anything like me, your phone is filled with photographs. And other than the occasional Instagram or Facebook upload, you probably don't do much with them. (Shameless plug: Follow TotalBeautyEditors on Instagram for fun beauty pics.)

But what if you could turn those unused photos into charitable donations? That's where tennis star Sloane Stephens comes in: She's partnering with J&J to support their Donate a Photo app. All you have to do is download the app, upload a photo, and pick your charity -- it's that simple. For each photo you donate, J&J will send a dollar to the charity of your choice.

"I just donated my first photo," Stephens said in an interview last week. "It's me in a helmet when I was five. It's a reminder to stay safe and avoid injury." Stephens is…
Read More »


Posted by Total Beauty on 04/15/13 at 02:51PM
If you're having a rough case of the Mondays, let Dove come to the rescue. The latest addition to Dove's Real Beauty campaign entitled "Dove Real Beauty Sketches," is guaranteed to deliver a quality mid-afternoon, feel-good cry. The new video sheds light on just how skewed our perceptions of our own beauty really is. Ready to have your heartstrings pulled? Check out the compelling social experiment above.
Read More »


Posted by Total Beauty on 04/15/13 at 03:20PM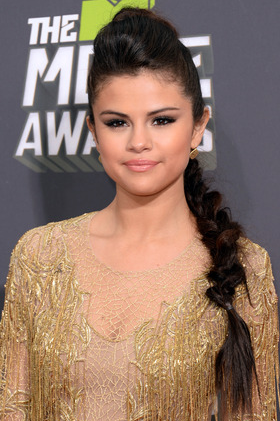 We love Edward Bess's lipsticks, and now he's launching a foundation collection inspired by minerals from the Black Sea. The product -- formulated with anti-aging ingredients -- has an mousse-like texture but provides full coverage without feeling like you're wearing a ton of makeup. Source: WWD

Soon you can fill your Michael Kors bag with MK beauty products to match. WWD reports that the designer is launching his own line of color cosmetics and body products. Come August, there will be three curated beauty collections to choose from -- Sporty, Sexy and Glam -- each with fragrance, lip gloss, nail polish, and more. Source: WWD

BB creams have taken over beauty realm, and CC creams are catching up. The latest from Alterna Haircare is Caviar CC Cream Leave-in Hair Perfector.…
Read More »


Posted by Total Beauty on 04/12/13 at 02:05PM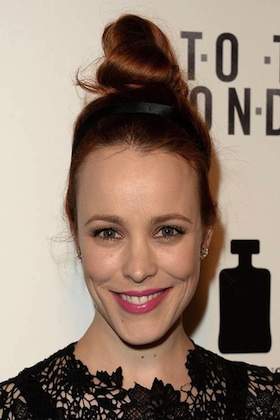 Just when we were totally over the topknot, actress Rachel McAdams stepped out at the "To The Wonder" premiere this week wearing one that has us seriously thinking twice about ditching this updo. Paired with her fresh, new hair color and a bright pink lip, this look is perfect for spring.

To get the fresh-faced look, celebrity makeup artist Kayleen McAdams applied Estee Lauder Maximum Coverage Foundation to Rachel's skin, then used Jouer Luminizing Moisture Tint in Pearl and applied NARS Multiple in Puerto Vallarta on the apples of her cheeks. The shimmery beige shade from the Tom Ford Eyeshadow Quad in Golden Mink was applied on the outer corner of her eyes and along the bottom lash line and lashes were coated with CK One Mascara in Show. McAdams finished the look with a bright…
See more »