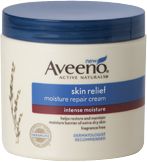 Works better than baby lotion.....

My baby has really dry skin especially during the harsh winter months. He developed a rash all over his arms and legs due to all the scratching. I used baby oil to baby lotion (even my usual lotion) and nothing seems to work. Thank god my sister in law works at a dermatologist's office that she recommended this stuff and bought some samples over. I used it once and the next day my baby's rash was ...read moreLITERALLY gone, leaving his skin super soft. This is truly a miracle in a jar!!! I find that the product can be quite greasy but since it works better than baby lotion or baby oil, I give this a 10 out of 10. Amazing stuff!!!

good

this is great for really dray skin. Feels cool and soothing and lasts. Non-greasy

ok Cream

Works for dry skin releif but can be a littile too greasy.
Back
to top