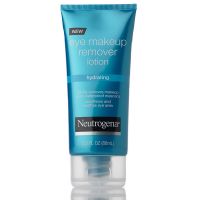 Pretty good

I use waterproof mascara because its the only one that will hold a curl in my lashes. However, I dread having to take it off at the end of the day so I needed something that would make it easy to take off. I got this because of the reviews and it is pretty good, it is very gentle and soothing as it claims to be. I still have to work a little bit to get all the mascara off, but it does do the job so this is a good product overall.

Very Gentle

I decided to try this product because I was looking for something that is gentle and also moisturizing. My eye make up can sometimes be hard to remove because I use both waterproof mascara and eyeliner and an eye primer that can be very stubborn. This seemed to work well enough. It was certainly very soothing to put on - I used my fingers to rub all around my eye area. I had to spend a little extr...read morea time on my lashes, but I didn't have to pull or drag on my skin with this product. It is very gentle on your skin and didn't hurt my eyes - I was able to open them while it was applied and it didn't sting or anything. I used a moist towel to wipe off my eyes when I was done and my eyes felt great afterwards. My only issue with this product was that it still left behind a decent amount of product. It looked like everything was gone when I used it that night but in the morning I had a decent amount of leftover makeup smeared under my eye. Next time I will try using this twice at night, that should do the trick.

Good but doesn't last long enough

I got this and loved it because it really took off that tough waterproof mascara. I wouldn't really recommend it for all over face though it's too thick and you'd have to wash your face immediately after and it also runs out really fast because it's such a small bottle.
Back
to top