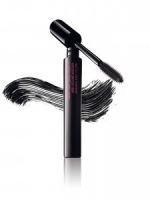 mark Lash All You Want High-Volume Mascara
As low as
OMG!!!

This mascara is the BEST! I have almond eyes (with mono lids) and this mascara is just amazing. It gave me full lashes, but it still looks good. No clumps, and it stays put (does not flake off).I comes in 3, or 4 colors; but I stick with classic black.

love

Amazing mascara. Thickens, lenghtens, darkens and doesnt clump

Mark. Lash All You Want High-Volume Mascara

I absolutely love this product! It goes on smooth and truly lives up to it's word with the volume! I recently looked through the new Avon catalog and Mark. is having a Lash All You Want & Make Me Lash offer, which includes the mascara ($10) and the Make Me Lash Eyelash Curler ($7) for only $12! I am so excited to order! This mascara also comes off great in the shower, which is always a plus. I hav...read moree almond eyes, and pretty thin eyelashes, so this product makes me VERY thankful! I've actually never gotten so many compliments from another mascara before. I have never used another color besides black, so I cannot vouch for any of the other colors, but I really do love this color! If you're wondering wether or not to buy it, stop thinking, and just buy!
Back
to top