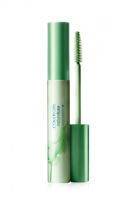 Impressive

Usually I'm not a big fan of covergirl products. But this mascara was amazing. This lengthens like i have never seen before. It makes your lashes look so long and very natural looking. It does not clump at all. I have the black one and a black brown one and there both great. The mascara lasts all day and all it takes is a couple of coats and your good to go. I highly reccomend to try this mascara.

A Let Down

I bought this mascara thinking it would have a nice natural but still NOTICEABLE difference on my lashes. Unfortunately it was such a waste of money, the brush is plasticky and doesn't do any difference to the lashes except maybe darken them after like 3 or 4 coats! Stay away from this mascara if you have short lashes and doesn't do anything!

Not that great

I really wanted to like this mascara but it didn't do much for my lashes. The color looked like a chalky black even though it was the darkest color and it would transfer or run at times. It's not really that water resistant.
Back
to top