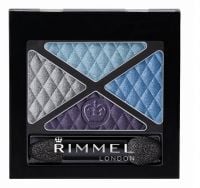 Not much pigmentation

I got these eyes shadows because they were inexpensive, and the colors looked really pretty. But When I applied them the pigmentation wasn't all that great, I had to apply a couple layers for it to show. Its a shame because the are pretty once they do show. And they didn't really last through the day either. Disappointment.

Nice & Natural

I bought this beautiful one with pink, mint green, taupe and black and I really like it when you use it as directed it really makes eyes a lot bigger without making a big statement. Its a good day time eyeshadow.

no pigmentation !

these have zero pigmentation ! the colors look soooo good but they just do not show on your eyes ! i tried them with and without primer still no color pay off !
Back
to top