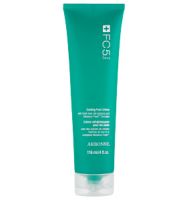 Arbonne FC5 Cooling Foot Creme
Arbonne FC5 Foot Cream - and more!

I've been using this foot cream for over a week now - and HOLY COW! It leaves my feet so soft and smelling good too! I used to use the peppermint lotion from "The B--y Shop" and was in love with it, until I ran out and decided to try this through a friend. It actually has a wonderful cooling effect that really relives my tired feet! PLUS, I found this out too - I have been reading about the harm i...read moren using antiperspirants lately and my friend suggested using the foot cream!!! Of course I was like "Huh, come again?" - she swears by it, and claimed it worked. So for the last two days I've secretly been using this foot cream as my deoderant - AND IT WORKS! No lie! It's fantastic!!! No smelly underarms!!! And it moisturizes too! I know, sounds ridiculous, but honestly and truly it works as a deoderant!! Who knew!!
Back
to top