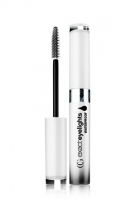 Eyelights

I believe that this product,after much hype, was quickly discontinued. I haven't seen it in a very long time. I guess it wasn't very good.

good mascara but not for eyelights

this mascara promises to make eyes sparkle and bright. but,this mascara does not do that. i didnt see any sparkle or glitter in my eyes when i used this. nontheless, this is a nice mascara. it separated lashes and even gives volume. i got a nice dramatic look with this mascara.

Hate the whole line

I bought the entire collection for green eyes and was very dissapointed. Forst off the quality was crap, I dropped the eyeshadow pan and it smashed all over the floor. And second the mascara still looked black no matter how many coats I did. My eyes certainly didn't look any brighter of more defined. This is the last time I haul drugstore items with terrible false adverts.
Back
to top