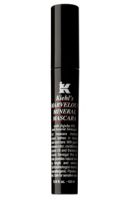 Kiehl's Kiehl's Marvelous Mineral Mascara
As low as
Natural everyday look, Curls beautifully without eyelash curler.

I tried this once at the store and liked it. I didn't have an eyelash curler with me so I immediately assumed my straight eyelashes would not curl if I tried to apply it. But they did! They turned out to look feathery and light and very natural. It looked like my eyelashes were naturally curled and long that way. That's how natural it is. But it definitely made them dark..can't say much abou...read moret thickness but they were soft and beautiful. If I were to buy this it would be due to the curling properties. (We all know that curling our eyelashes everyday is not the best for them). :) Try it out I say! Especially if you have naturally thick lashes.

buy this immediately

I put this on over dried up mascara and my eyelashes lengthened instantly - I bought two this product is an absolute winner.
Back
to top