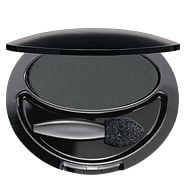 great

the only thing that could make this shadow better is if avon offered a pallette that you could load your singles into, bc i must have like 15 shades and they are a disaster to keep together and they all look the same when theyre shut so i have to hunt for the sahde i want. the shadow is nice, soft, easy to blend and a decent pigment level [without being so dense normal people would have trouble ma...read morenageing it]. i dont use the little brush but i appreciate that it comes with one. nice value, lots to pick from in a variety of finishes and colors.

Good

Blends well and stays on even better!

currently I am using this

I have the silver shade. It is one my favorites. I use it in combination with black or brown shadow. Very effective.
Back
to top