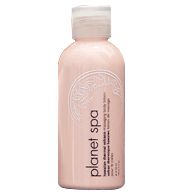 Yummy!

Works just as well as some of the higher priced body lotions, but stays with you alot longer without feeling greasy or sticky! Just about everything from this line works well.

5

Every where I go people constanlty tell me how well I smell. This lotion I give a high 5*****. Avon need to make this lotion in a larger bottle. The lotion keeps me smelling good and my skin soft. Excellent price, as well as product.

Another scent for Planet Spa

This is one of the newer scents from Planet Spa. It is a very moisturizing lotion. I tend to buy many kinds of lotions from Avon. I am not in love with the scent like I am with African Shea but it is very conditioning to my skin.
Back
to top