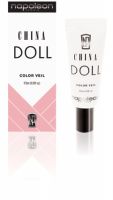 Napoleon Perdis China Doll Color Veil
As low as
Nice Blush

Natural color and stays on great. Nice product and the price is right.

My favorite blush - and I've tried a zillion

I absolutely love this. The blush goes on like a cream, and seems to soak right into your skin and blend so easily to provide a very natural, golden rose blush. It doesn't make it seem like you're trying too hard, and it stays on! I love this!!
Back
to top