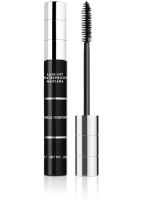 Top Notch

I got this mascara as a sample in one of their gifts with purchase. I have to tak a photo and put it in my favorites in evernote. Excellent product. My favorite mascara is from a much larger cosmetic company. It is 28 dollars a tube but I never minded paying for it because it was that good. This mascara does the same thing for half the price. It clearly separates and defines each lash. I d...read moreo not really need more than one coat but love putting it on. It does not clump and it curls and elongates the eyelashes. Will buy again. I think this will become the mascara of choice for me. Nice thing it is made in america and you are assured of getting fresh batches that don t sit in a warehouse any where and is not made overseas.

Merle Norman Lash Lift Water Proof Mascara

I love this mascara. I started using this after my other mascara started to irritate my eyes really bad. This one does not irritate my eyes and it does not clump up and it goes on easy. I'm very satiisfied

The Worst

Maybe, just maybe I ended up with a dud by mistake but this mascara is one of the worst I have ever used, waterproof or not. I wish I could get my money back; I truly feel ripped off.
Back
to top